Cultivating Intercultural Attitudes among EIL learners: A Case Study of Undergraduates
Keywords:
attitude measurement scale (AMS),, curiosity,, empathy, tolerance, ethnorelativity, respect
Abstract
Teaching of English as an international language (EIL) necessitates promoting intercultural communicative competence (ICC) to enable the individual to survive and progress in multicultural societies. It thereby requires them to develop intercultural attitudes—one of the essential components of ICC. The current paper strives to fathom their intercultural  attitudes before and after the intervention, and to measure the impact of the treatment on their intercultural attitudes. Based on the material designed for promoting intercultural competence, a semester-long course was carried out as the intervention. Unlike the control group, the treatment group was exposed to the treatment. A self-report survey was administered to both groups before and after the treatment. Though both groups reported improvement in their attitudes, the mean differences and effect size values for the cumulative scale and subscales indicate a substantial difference between the attitudes of the two groups; it thereby may be inferred that the treatment proved to be effective in cultivating intercultural attitudes. Furthermore, female participants slightly surpassed the male participants in certain attitudes, but the difference infinitesimal.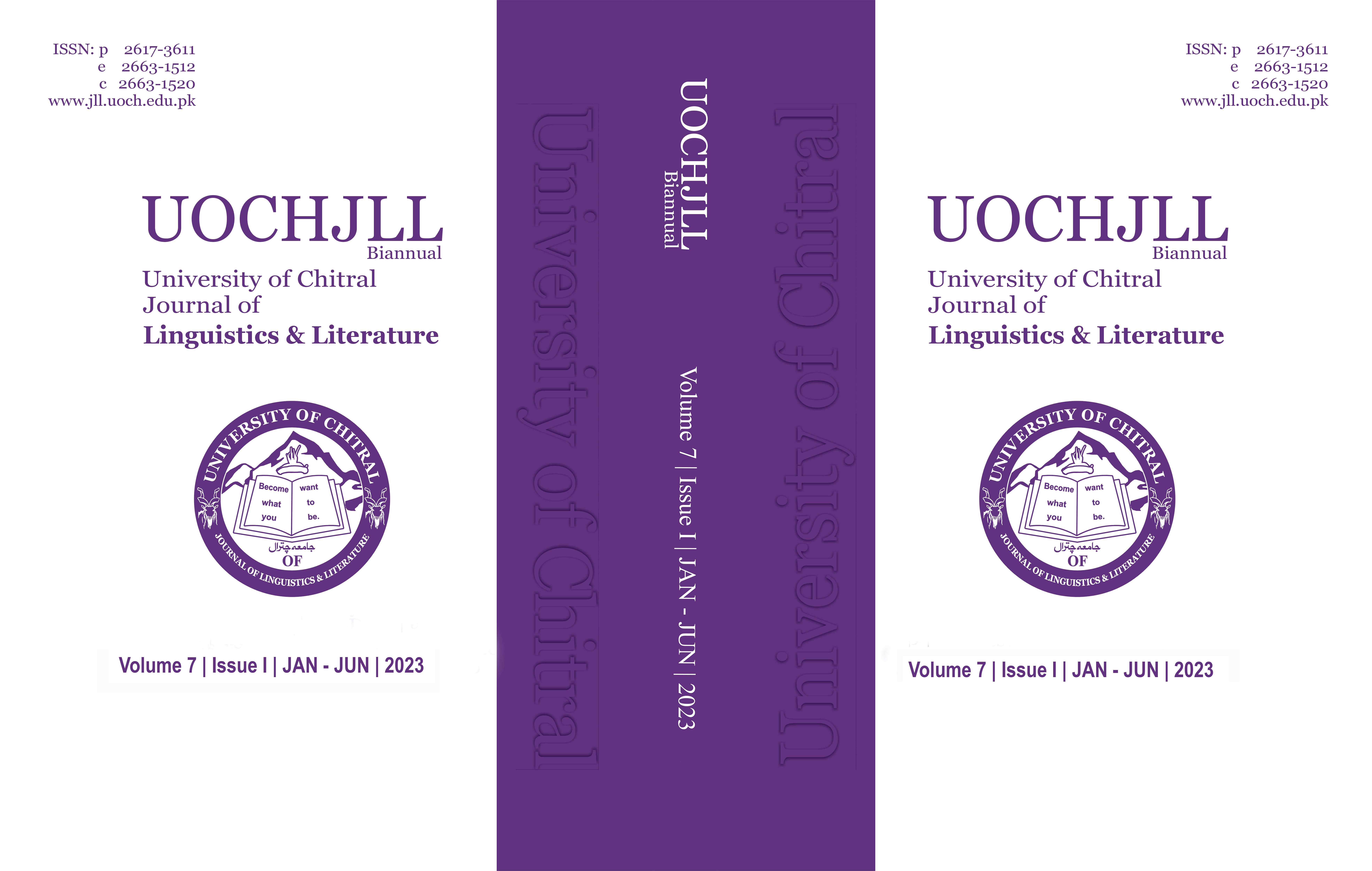 Downloads
License
This work is licensed under a Creative Commons Attribution 4.0 International License.
You are free to:
Share — copy and redistribute the material in any medium or format for any purpose, even commercially.
Adapt — remix, transform, and build upon the material for any purpose, even commercially.
The licensor cannot revoke these freedoms as long as you follow the license terms.
How to Cite
Cultivating Intercultural Attitudes among EIL learners: A Case Study of Undergraduates. (2023).
University of Chitral Journal of Linguistics and Literature
,
7
(I), 1-9.
https://doi.org/10.33195/fkqm5763