Evacuation of Difficulties and Challenges for Academic Writing in ESL Learning
Keywords:
academic writing, ESL learners, Critical Discourse Analysis, qualitative study
Abstract
 This study explores the challenges encountered by 60 ESL undergraduate students across four universities in Lahore in their written compositions. Through a comprehensive analysis, the study identifies prominent issues hindering effective academic writing. The investigation reveals notable concerns, including coherence deficits between sentences and paragraphs, limited lexical choices, Subject-Verb Agreement and Pronoun-Antecedent Agreement errors, and punctuation inconsistencies. Aligning with prior research, these findings underline the significance of these linguistic aspects in shaping the quality and clarity of written work. The study underscores the importance of a multifaceted approach in addressing these challenges. It emphasizes the need for instructional interventions that integrate strategies for enhancing coherence, expanding vocabulary, reinforcing grammar rules, and refining punctuation accuracy. By recognizing the interconnectedness of these writing facets, educators can foster a more holistic development of writing skills among ESL undergraduates. The implications of this study resonate beyond the academic realm, equipping students with enhanced communication abilities that transcend educational boundaries and prepare them for effective engagement in a broader societal context.
Keywords: academic writing, ESL, learners, difficulties, challenges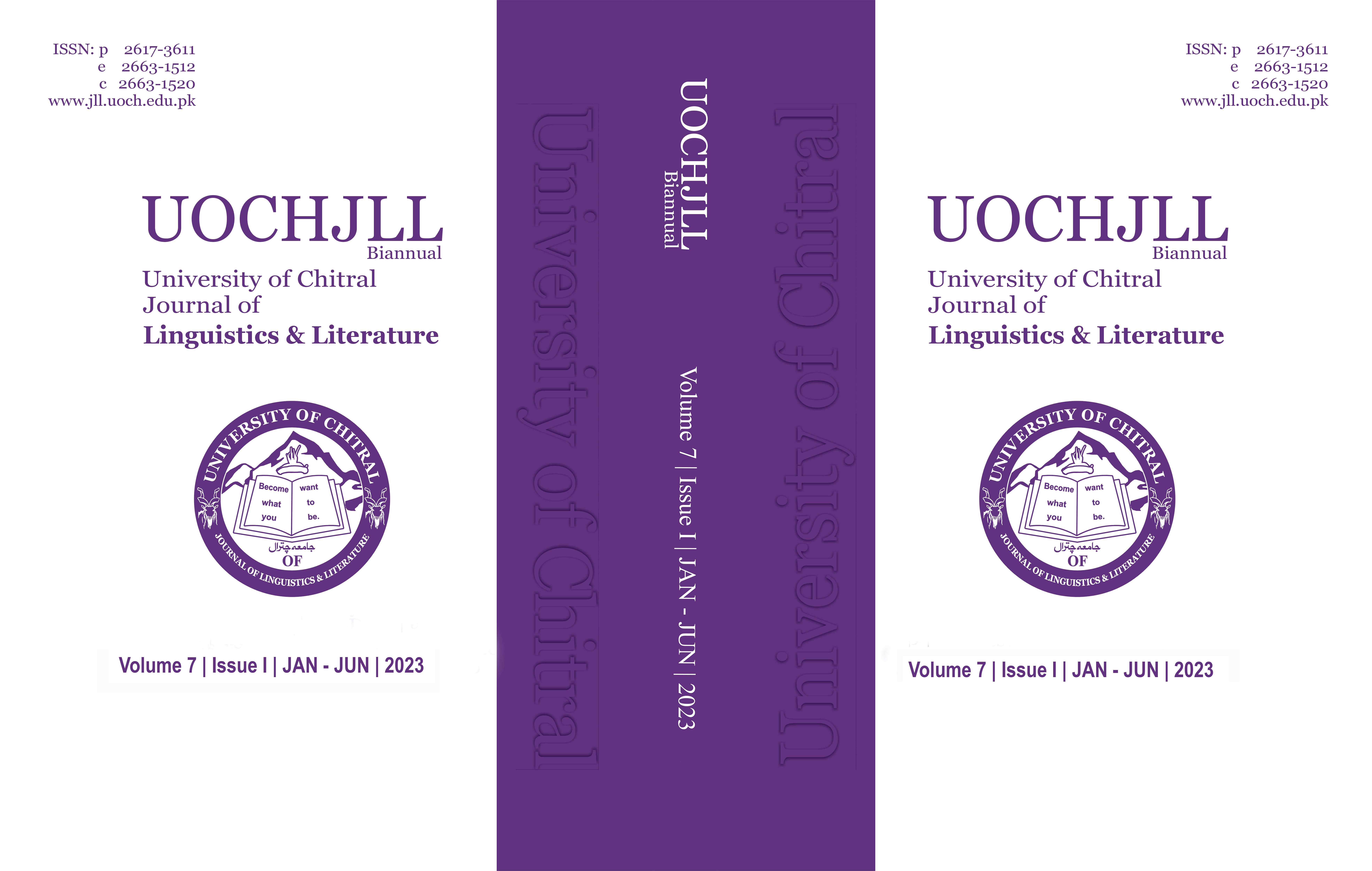 Downloads
License
This work is licensed under a Creative Commons Attribution 4.0 International License.
You are free to:
Share — copy and redistribute the material in any medium or format for any purpose, even commercially.
Adapt — remix, transform, and build upon the material for any purpose, even commercially.
The licensor cannot revoke these freedoms as long as you follow the license terms.
How to Cite
Evacuation of Difficulties and Challenges for Academic Writing in ESL Learning. (2023).
University of Chitral Journal of Linguistics and Literature
,
7
(I), 42-49.
https://doi.org/10.33195/maxskq26