A Marxist Feminist Analysis of Nafisa Rizvi's The Blue Room
Keywords:
capitalist society, male dominant society, The Blue Room, Marxist feminism
Abstract
The life of women in a conservative capitalist society is always pitiful. They face various hardships to survival in a male dominated society. The Blue Room by Nafisa Rizvi vividly portrays the situation of women in patriarchal societies. Zaib and her aunt Zainab are consistently exploited by the male heads of their families. They never resist fulfilling their fixed gender roles. This research aims at finding out how women face and resist these situations in a lower class and bourgeoise family through a Marxist feminist interpretation of the novel at hand. The results of the study conclude that women are considered inferior to men in Pakistani conservative societies. The situation could be made better only if women could get proper education and empowerment.
Keywords: Capitalist society, Male dominant society, The Blue Room, Marxist feminism 
References
Abbasi, M.I., (2015). Marxist Feminism in Alice Walker's Novels: The Temple of My Familiar, Meridian and The Color Purple.
Ali, T.S., Ali, S.S., Nadeem, S. (2022). Perpetuation of Gender Discrimination in Pakistani Society: Results from A Qualitative Study Conducted in Three Provinces of Pakistan.
Ansari, K.Y., 2019. Citizens' Role in Nation Branding: A case of Pakistan in terms of Women rights and girls' education. Journal of Media Studies, 29(1).
Interview retrieved from http://pakistanlink.org/commentary/2009/Nov09/06/02.HTM
Callinicos, A., (2004). The Revolutionary Ideas of Karl Marx.
Gimenez, M.E., (2005). Capitalism and The Operation of Women: Marx Revisited.
Hongdae, Q., Khaskheli, M.B., Rehman Saleem, H.A., Mapa, J.G. and Bibi, S. (2018).
Honor Killing Phenomena in Pakistan. JL Pol'y & Globalization, 73, p.169.
Maqbool, T., Hafeez, F., Shahid,Y., (2022). Gender Inequality in Burn's Milkman: A Marxist Feminist Study.
Pratama, N.D., (2018). Analysis of Marxist Feminism on the Oppressed Women as Breeding Apparatus in The Handmaid's Tale Novel.
Ritzer, G., (1992). Sociological Theory, Third Edition, New York, McGraw-Hill.
Rizvi, N. (2009). The Blue Room. Sama Editorial and publishing Services
Shah, M.I., (2015). Marx's Concept of Alienation And its Impacts on Human Life.
Tong, R., (2009). "Feminist Thought" A More Comprehensive Introduction. Westview press.
Umar, M., (2018). Importance of Women Education.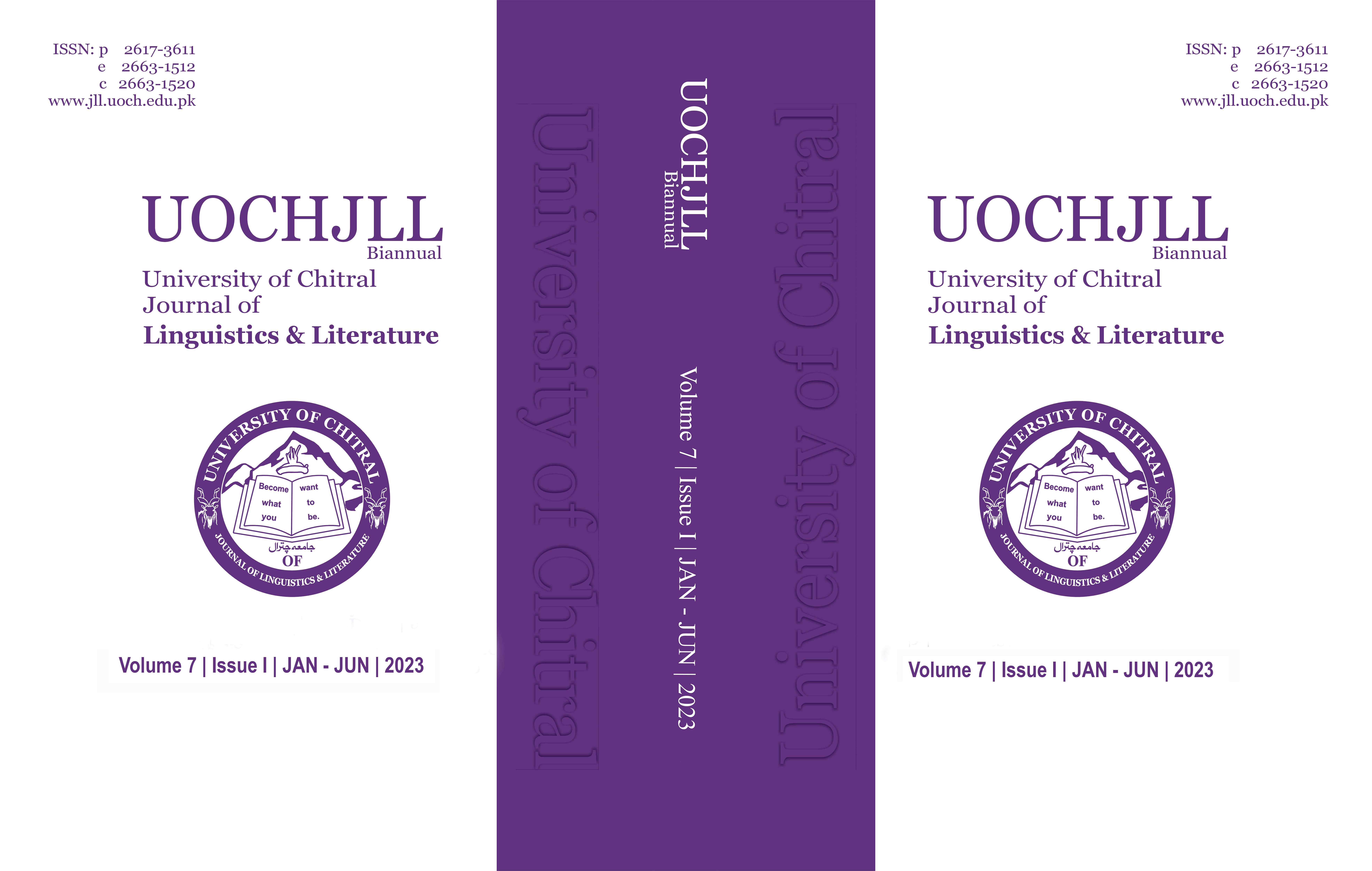 Downloads
License
This work is licensed under a Creative Commons Attribution 4.0 International License.
You are free to:
Share — copy and redistribute the material in any medium or format for any purpose, even commercially.
Adapt — remix, transform, and build upon the material for any purpose, even commercially.
The licensor cannot revoke these freedoms as long as you follow the license terms.
How to Cite
A Marxist Feminist Analysis of Nafisa Rizvi's The Blue Room. (2023).
University of Chitral Journal of Linguistics and Literature
,
7
(I), 90-94.
https://doi.org/10.33195/dy2fjx58